Transit Access to Food Banks
PhD candidate Jeff Allen analyzed changes in access to food banks in Toronto after 21 new locations opened during the COVID-19 pandemic. The research shows that the number of low income residents who could reach a food bank within 20 minutes increased from 50% to 60%. Below are three maps from the study. The first two maps plot 20 minute access to food banks in February 2020 and May 2021, respectively. The final map presents the changes in access between those periods.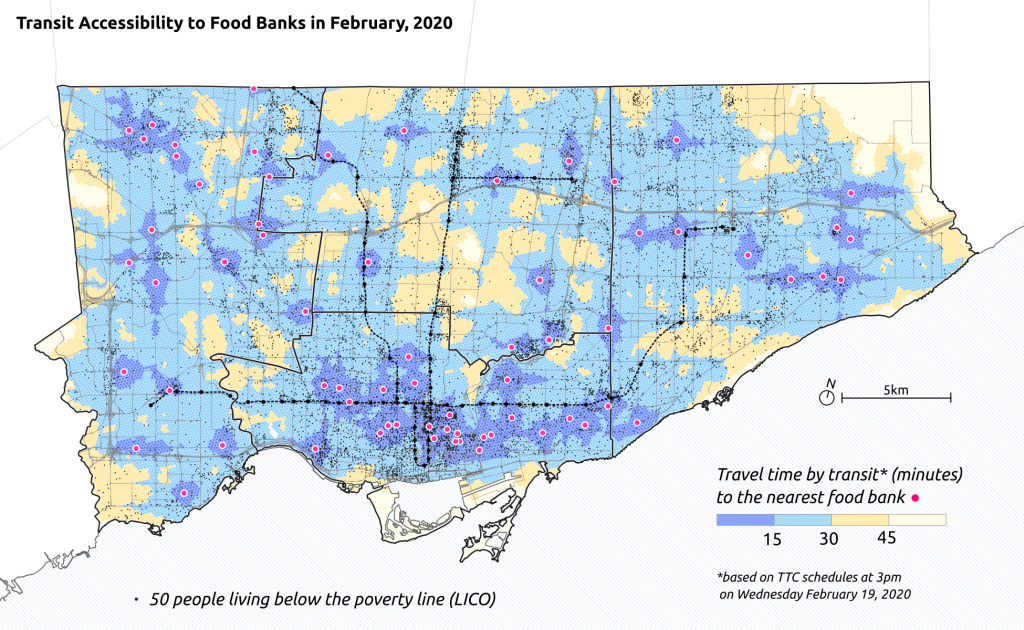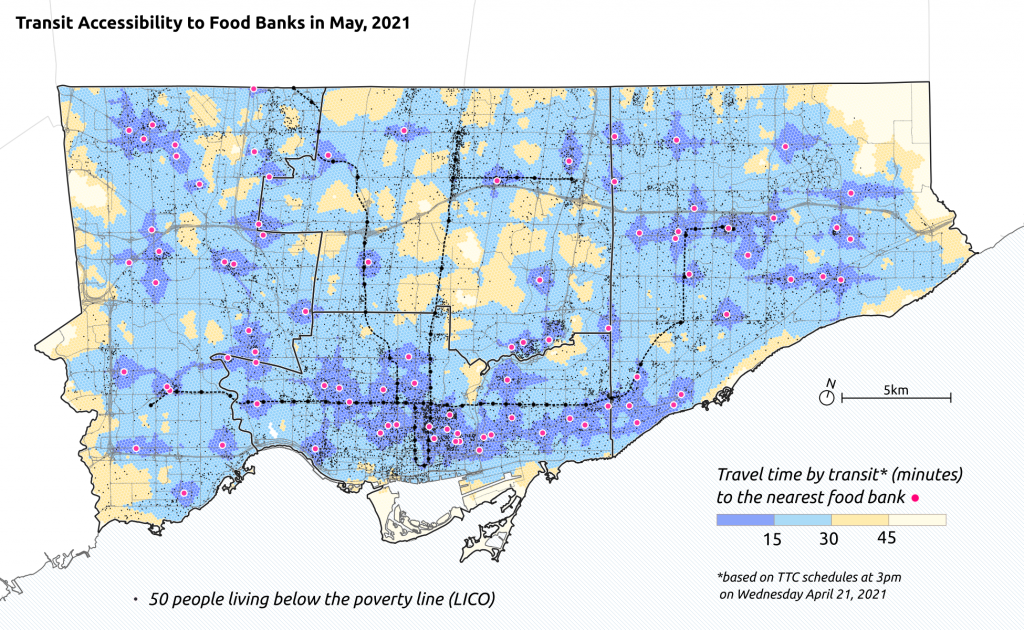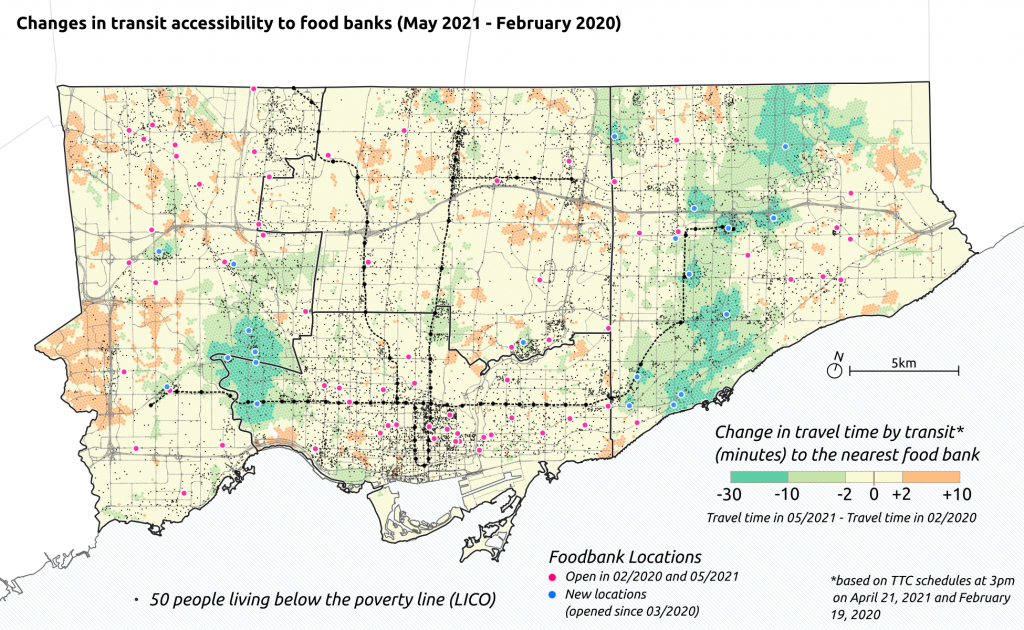 Academic Citation
Allen, Jeff, and Steven Farber. 2021. "Changes in Transit Accessibility to Food Banks in Toronto during COVID-19." Findings, May. https://doi.org/10.32866/001c.24072.
Disclaimer: the research described in this piece was not funded by or conducted as part of Mobilizing Justice. The views and opinions expressed here are those of the authors and do not necessarily reflect the views or positions of Mobilizing Justice.